PREPARATION / ADDITIONAL
VITO- SYSTEMS FILTER OIL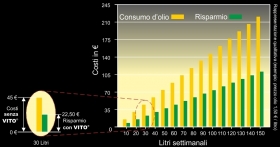 Vito is an innovative filtration system that will allow 
you to save up to 50 % of your frying oil ,
 eliminating all char , all microparticles 
and sediments present in the oil in the fryer .
Vito is a real investment that pays for itself in
 a short time thanks to the average life of the 
oil considerably lengthened .
ZUMMO- juicer

Automatic juicer with a squeezing system unique in the world , 
completely transparent , the fruit is cut into two equal parts and
 juice without that the juice comes into contact with the rind , 
and then without giving the acid taste and bitterness due
 to the essential oils .
Natural juice squeezed to 100 % .
Squeezing system removable and easy to clean .
The digital computer programming provides information 
on the operating status of the machine , localizes errors of fitting , 
counts the fruits squeezed and can be programmed to perform 
cycles of squeezing.
ADDITIONAL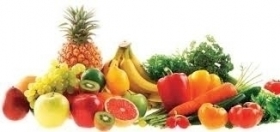 - Professional blenders for making smoothies , frozen cocktails , sauces
- Mixer Professional for mixing frappes , milk shakes and cocktails
- Professional Centrifuges for the preparation of juices of fruits and vegetables
- Icebreakers professional for the preparation of ice from cocktails
- Cooking plates snack bar hobs for the preparation of sandwiches
- Toasters rapier professional for the preparation of toasts , pizzas
- Convection ovens counter for cooking brioches
- Showcases brioches
- Vacuum packaging machines
- Fryers counter
- Pasta Cookers
- Crepiere
- Slicers Bench
- Kneading
- Cheese Grinders professional and frays mozzarella
- Cut vegetables / mozzarella
- Shell washer and peeler
- Cutter Professional for processing of meat , vegetables , cheese etc ...
- Mixer immersion
- Meat grinders and combined
- Planetary mixer for pastry
- Professional Sterilizers